Deck Oil Finish For
Exotic Ipe Hardwood Decking
---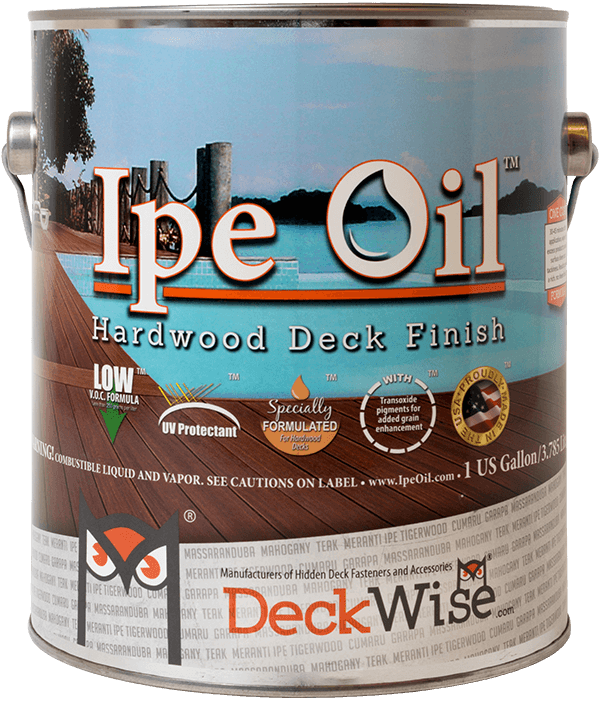 Ipe Oil® Hardwood Deck Finish by DeckWise® is an oil-based natural wood finish specifically designed for use on exterior hardwood decks. Ipe Oil® Hardwood Deck Finish provides excellent penetration of even the densest hardwoods with minimal raising of the grain.
It protects and conditions the wood while maintaining a completely natural appearance. Ipe Oil® Hardwood Deck Finish may be used on exterior hardwood to enhance the wood's natural beauty. For exceptional results on ipe, tigerwood, cumaru and other exotic hardwoods, Ipe Oil® is the best solution.

---
WARNING: Do not leave rags balled up, they will catch fire or self-combust. Rags, brushes, rollers, steel wool or waste soaked with Ipe Oil® Hardwood Deck Finish may also spontaneously catch fire if improperly discarded. Immediately after each use, place waste materials in a sealed, water-filled metal container. Dispose of waste material and empty cans or unused portion in accordance with, local, state, and federal regulations.