Ipe Clip® Hidden Deck Fasteners
Limited Warranty
---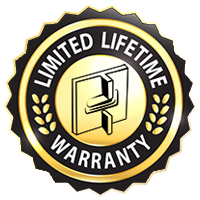 Thank you for purchasing Ipe Clip® brand hidden deck fasteners. We are confident you will be happy with the quality and performance of our products and we are proud to offer to the original purchaser a limited warranty. Please refer to our terms and conditions for details.
Terms and Conditions:
Ipe Clip® Hidden Deck Fasteners warranties its fasteners to be free of defects in material and workmanship in accordance to terms. This will cover material defects resulting in failure of the fasteners for residential and commercial applications.
This warranty does not cover damages from improper installation, abuse, alteration, disasters, misuse and treatment in manner other than as intended. Warrantor's lone obligation is limited to replacement of the Ipe Clip® fasteners and Warrantor shall have no further liability or obligation except as purposely stated in this document. This warranty does not cover costs of removal, installation, reinstallation, decking materials, installation tools, and assumes no loss of use, liability for incidental or consequential damages.
Failure to follow the instructions, requirements and recommendations or warnings provided with Ipe Clip® Hidden Deck Fasteners shall make the warranty invalid. Ipe Clip® Hidden Deck Fasteners reserves the right to investigate any claim. Decking applications using this product must comply with all local zoning and/or building codes. Ipe Clip® Hidden Deck Fasteners does not assume any risk or liability associated with the use of the Ipe Clip® products. Wearing proper safety equipment and other necessary precautions should be taken to ensure the safety of everyone involved in the project.
Warranty Authentication:
All DeckWise®, The Ipe Clip® Fastener, LLC, Limited Liability Warranties are enforceable only under the condition that, product was purchased from an "Authorized" dealer, distributor or re-seller of DeckWise®, The Ipe Clip Fastener, LLC, deck building products. Warranty applies only to the original purchaser for the original project and is non-transferable. Product purchased from "non-authorized" re-sellers hold no expressed and also implied warranty and will not be honored. For questions or concerns call 941-896-9851.
Warranty Registration:
To be eligible to make a warranty claim you must have completed the warranty registration here on the website.
register warranty
---
View & Download Product Warranties